We are sure you must have heard about "Digital India" whose purpose/aim is to empower India to the last person, transforming India's growth story. Well it seems that the concept is going to turn real now as Indian Government is all set to launch a smartphone for just Rs 251 only. Yes you hear it right – Rs 251 only inclusive of all taxes. The name of this unbelievably low priced device is – "
FREEDOM 251
".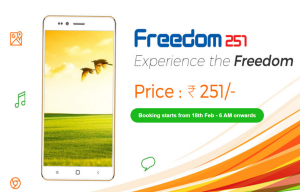 Freedom251 is the Indian smartphone brand at highly affordable prices. Ringing Bells is an amazing team of smartphone lovers who collaborate seamlessly to exchange technical and qualitative inputs and create quality products, along with testing at several stages to deliver the ultimate customer experience in its category. Ringing Bells is offering Freedom251 Smartphone at just Rs 251 only. Booking will be live from Tomorrow at 6.00 o'clock. So, Be Ready for this.
"Note- Booking will be live from 18 Feb 2016 at 6 AM Onwards."
How to avail this offer?
1 .
Visit here
for Booking at 6 AM. Make sure you open the site one hour before atleast as it is expected to have huge traffic.
2. Click on Add to cart.
3. Enter Your Full details. Like- Name, Address Mobile no. etc.
4. Make Payment with suitable Available options.
5. Done. That's it !!
6. You will get Your Freedom251 Smartphone by 30th June 2016.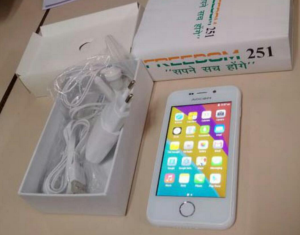 Phone's Look –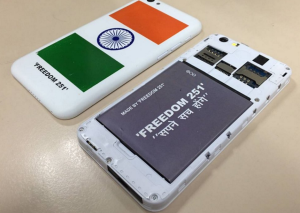 Features of Freedom251 Smartphone-
The phone's name "Freedom 251" is completely justified due to the following mentioned freedoms that it provides you –
Freedom to Flaunt – All your favourite Pictures, videos and games are rendered vivid and larger than life on the 4 inch (10.2 cms) qHD IPS display.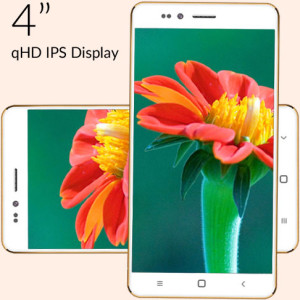 Freedom to Capture

– With 3.2MP AF Rear Camera & .3MP Front camera capture best moments of your life. Freedom 251 with its inbuilt touchless technology is Ideal for perfect Selfie. For Selfie lovers life just got a little easier.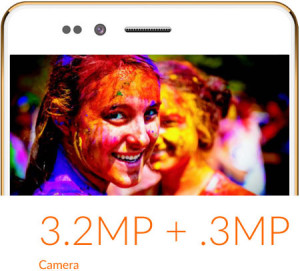 Freedom to Connect – Don't let a moment to share your creativity pass you by. Enjoy the boundless freedom of staying connected to family, friends or followers wherever you are with an enhanced connection that gives you everything you need at lightning fast speeds.
Freedom to Explore – Freedom 251 comes with 1.3 GHz Quadcore Processor capable of fast and responsive performance. 1GB RAM and 8GB internal memory, all the space you need. SD card support (expandable up to 32GB)
Freedom to Talk – With its 1450 mAh battery, Freedom 251 gives you more time to talk, text, Play and watch videos without needing to worry about running out of power.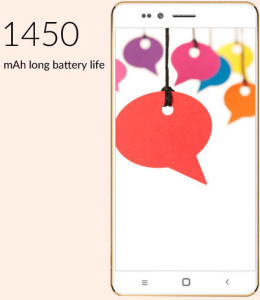 Vision of the phone –
"Empower citizens, even in the remotest rural and semi-urban centres of India, with the latest in digital technology at incredible affordable prices and cascade knowledge, news and current issues so that all experience the confidence of inclusive growth and equal opportunity – In short, innovative solutions for a Brighter tomorrow"
Specifications –
GENERAL
2G Network -Yes
3G Network – Yes
4G Network – No
DISPLAY
MEMORY
Card Slot – Yes
Internal – 8GB
DATA
GPRS – Yes
EDGE – Yes
Bluetooth – Yes
Infrared Port – No
CAMERA
Primary – 3.2MP
Secondary – 0.3MP
Customer Care Numbers –
0120-4001000
0120-4200470
0120-6619580
Some notable points –
The Freedom 251 will be officially unveiled in New Delhi on Wednesday evening at an event that will be presided over by Dr. Murli Manohar Joshi, MP, with the Union Defence Minister Sri Manohar Parrikar as the Chief Guest.
Ringing Bells says the Freedom 251 smartphone has been developed 'with immense support' from the government and is touting it as a success story of PM Modi's flagship 'Make in India' scheme.
A smartphone priced at Rs. 251 will go a long way in connecting every Indian, and like the previous government tried to take computing to the masses with the Aakash tablet, the Freedom 251 has the potential to realise the 'Digital India' vision.
Users also get a 1-year warranty on the phone backed by their 650 service centers across the country.
When will your phone be delivered ?
Well we understand you are afraid that whether you will really get the phone or not due to such a low price which can't be imagined but as far as the sources say, we have the following dates –
Date of Bookings – 6 AM February 18 – 8 PM February 21
Date of Delivery – By 30th June 2016.
An Issue to be noticed –
This company (Ringing Bells) had already launched a 4G enabled smartphone Smart 101 that is already listed on their website for a price tag of ₹2,999.
However it is not clearly mentioned from where the Smart 101 handset can be bought. Probably it was available on their own website, there are some users who had purchased it but have still not got the handset delivered.
Pre-installed Apps in the phone
Now-a-days smartphones come with some pre-installed apps for eg – Flipkart App in Xiaomi Phones. Similarly this app comes with below apps –
Swachh Bharat
Women Safety
Fisherman
Farmer
Medical
Google Play
WhatsApp
Facebook
Twitter and few others
However still, what we can do is hope for the best and support the government in the initiative and wish that it occurs on large scale and the company is successful in delivering the products and make "Make in India" and "Digital India" a success.
Terms and Conditions of Warranty –
1 . This warranty of the Product extends for a period of 12 months for the Host unit, 6 months for Battery and Charger, and 3 months for Earphone commencing from the date of purchase
2. Any defect arising due to misuse of the unit, damages due to liquid ingress, or physical abuse, or normal wear and tear will not be covered by this warranty. Plastic components like front & back cover plus rubber component like key pads; antenna will not be treated under warranty coverage
3. The warranty is void if the unit is tampered with, altered or repaired by unauthorized persons
4. The defective unit along with the sales invoice must be brought or sent to the Authorized Service Centre, during normal working hours, by end customer at his own expense.
5. The warranty is void if the serial number of the unit is deleted, defaced or altered rendering it difficult to identify the instrument
Check out this video by NDTV –